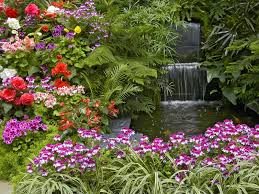 What can be more discouraging to a novice gardener than planting things only to discover that you have invited some very rude guests into your garden?
I am what can best be described as an experienced amateur gardener, or in my fantasies, a suburban farmer! Seriously though, after spending countless hours in the garden and learning about plants, I can honestly say there have been times when my enthusiasm blinded good decision-making. What do I mean by this? Well, for starters, it means making decisions about what to plant based on things such as sight (best described as eye candy), novelty (the unusual), or impulse (decisions you make when pressured for time, such as buying later in the season). To put things plainly, to avoid making bad decisions, keep things simple, know your own likes and dislikes, and above all, have a plan.
Keeping things simple," is not analogous to making things boring or dull. On the contrary, sticking to a simple plan can produce a stunning garden that you can be proud of.
I learned this the hard way. I love to peruse catalogs and magazines for ideas. At one point, about eight years ago, I purchased an expensive (and less common) plant from a catalog, and quickly planted it in my garden.The pictures in the catalog promised a beautiful sprawling plant, with large red plumes. It also showed off berries that added to the plant's allure.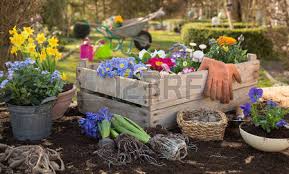 I should have paid closer attention to the "sprawling," aspect, an element that was conspicuously missing from the plant's description in the catalog. What I soon ended up with, was a plant that not only kept taking more and more space, but was most assuredly eating up and killing other plants within its path. It became very woody, viney, and what some would call, "gnarly." I foolishly believed that I was just being impatient; that this behemoth would surely produce the promised blooms.The plant never produced those beautiful blooms I had been so infatuated with.
Last year, I razed it, and most of my garden to the ground. Unfortunately, I cannot recall the name of the plant, but for now, I am resolved to call it, "Audrey II," from "Little Shop of Horrors."
Keeping things simple can be as easy as sitting down and making a list of those plants that you like the most, and learning as much about them as you possibly can, for example, whether they are annuals or perennials? And do they require a lot of sun or partial shade? Often, the simpler, the better. Remember how some plants appealed to you the first time you saw them? Much in the same way we may like the appearance of a Lamborghini, it may not be our best choice for affordable transportation.
Knowing as much about the plants you like is one way of getting in touch with what appeals to you most. Other considerations to take into account are things such as color, height of plants, placement in the garden, what is aesthetically appealing, and at the same time, a good fit.
You'll also have to determine how much time you have to devote to a garden in terms of weeding and watering. I tend to lean toward perennials, as the upkeep is not nearly as intense as annuals. I only add a few favorite annuals every year. If you like growing herbs in your garden, stay away from ones like mint and lemon balm to avoid the "sprawling" effect.
Other plants you have to watch out for include the innocent looking geranium, which can suddenly decide to enjoy a five-foot-around circumference in your garden. I had this happen with a geranium once, and it killed off a nice patch of silver-mound I had growing for a long time.
Landscaping is another important consideration. Some people enjoy the more "wild" looking landscape, others enjoy the "manicured" look, and others, the "rock garden" look.
Gardens are as individual as their cultivators. Choose the style that suits your individual tastes; they may not necessarily fit what you see in magazines. On the other hand, magazines are also a good resource for ideas as to what works and what doesn't.
Planning is an essential element to designing a garden that you can be proud of. Equally important as knowing your own taste, is sitting down and writing out some kind of plan. Don't worry. The plan does not have to look like it just came off a landscaper's drawing table.
The idea is to collect all of your ideas and put them down on paper. You can add, subtract, and move plants around on a "map" far easier than planting and having to move things later. If you are not particularly visual, you can still write down the plants you want to use; height, color, where you wish to locate them, and things like maintenance requirements.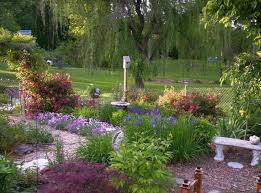 Some of the best sources for seed and bulb catalogs are places like Breck's(www.Brecks.com), Burpee (www.Burpee.com), and Fedco (www.fedcoseeds.com). There are many more out there, but I have found these to be quite reliable.
Locally, nurseries like Faddegon's in Latham, https://faddegons.com, Hewitts in East Greenbush, http://www.hewitts.com and Callandar's in Chatham http://www.callandersnursery.com are great for shopping around and learning more about plants.
Keep in mind that you should stick with plants appropriate for our growing zone (s) : http://www.plantmaps.com/list-of-hardiness-zones-f…
The more difficult or exotic plants are not necessarily in your best interest. Your own tastes or style are paramount in finding the elements that will make your garden most appealing to you. Most of all, take the time to make a plan, so that Audrey II does not visit your garden!
Happy Gardening!
Your Realtor,®

Laura Hyler
Keller Williams Capital District
Ph: (518) 724-5970